24/7 ACCESS
The easiest way to rent a vehicle. No keys, no paperwork, no hassle.
Just book the vehicle you want, unlock it and drive away.
---

Reserve your vehicle anywhere, anytime.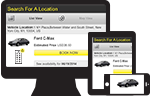 Reserve your vehicle using our website or mobile app. Select the vehicle you want and for how long you need it, from as little as an hour.
Once you have booked your vehicle, you will receive a Carfirmation™ email confirming details and pick-up location.
---

Access you're vehicle with our Pin Pad technology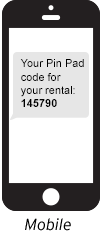 A 6-digit code will be sent directly to your mobile phone 15 minutes prior to your reservation.
To access the vehicle, enter this code directly into the Pin Pad located on the windshield. You will need to enter this same code into the Pin Pad to lock the vehicle. Learn More >>

---

The ignition key is inside the vehicle. Just start & go!
If you need to refuel, simply pay and we will reimburse you for your expenses.
During your rental you can lock and unlock your vehicle using the Pin Pad.
At the end of your reservation, return your vehicle to the designated location and end the rental through the in-vehicle display.
Remember to leave the keys inside the vehicle when you return it.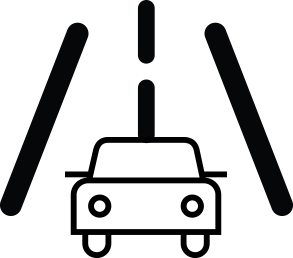 ---
Not a 24/7 member?
Create a free 24/7 profile. It only takes a few minutes and you will need your driving licence and a credit card. Once you have been verified you are free to reserve your first vehicle.