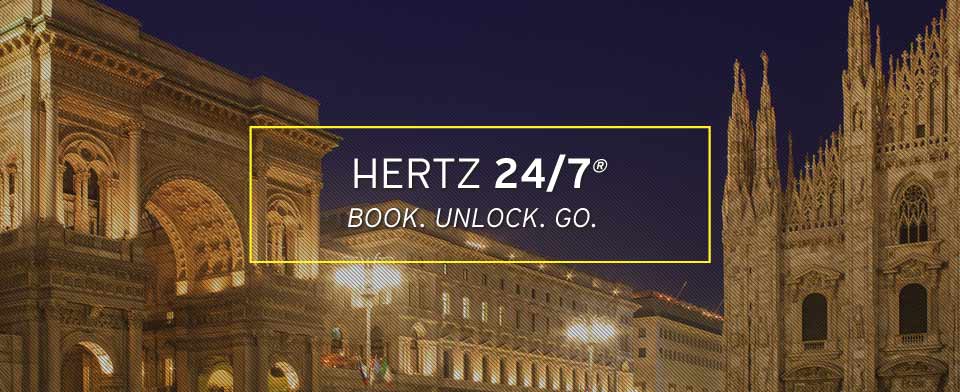 The Hertz 24/7 Pin Pad
NO CARDS. NO KEYS. NO KIDDING.
---
Hertz 24/7 provides you with instant access to your vehicle using state-of-the-art Pin Pad technology. Just reserve your vehicle and you will receive a one-time-use entry code sent directly to you via email and/or text on your mobile phone.
Reserve your vehicle and receive a 6-digit entry code fifteen minutes before the start of your rental via email or text.

Enter your 6-digit entry code using the Pin Pad located on the front windshield to unlock/lock your vehicle.

If the Pin Pad flashes GREEN, your entry code has been accepted and the doors will unlock/lock. If entered incorrectly, the Pin Pad will flash RED, and you will need to re-enter the entry code.
* The Pin Pad will remain inactive for 30 seconds should more than 2 attempts be entered.