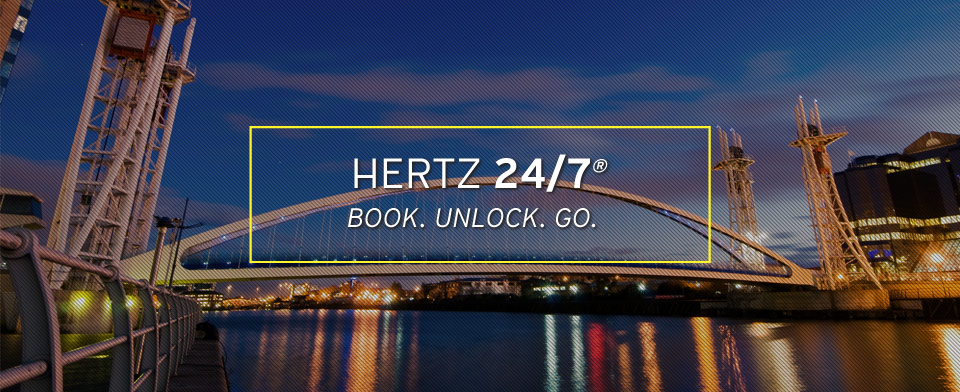 Hertz 24/7 Benefits
Thank you for joining Hertz 24/7. Here is a reminder of some of your exclusive Member Benefits when renting with Hertz.
Promotional Rates
Hertz 24/7 van hire costs from as little as £15 an hour or £70 a day, and our rates include insurance, road tax, cleaning, maintenance and VAT.
Mileage is charged at just 35p a mile depending on the vehicle you book. Please check at the time of reservation.
Save up to 15% with Hertz
As a Hertz 24/7 member, you are also entitled to receive up to 15% off regular Hertz rentals in the UK and up to 10% off Hertz rentals globally. For UK hires, simply enter CDP number 786518 at the time of booking. For bookings overseas, please enter CDP number 716070.